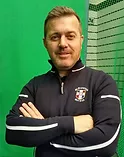 David Ledingham
Club Professional
Our professional's shop is run by David Ledingham, a qualified PGA professional for more than 20 years. The shop is now half shop and half indoor swing studio, which offers members and guests an invaluable resource.
David offers year round lessons in the studio where you can hit all shots right up to full drivers with the results appearing on a screen via the new SkyTrak ball monitoring system. This also means you can try new equipment in the shop, comparing results from different clubs as you do.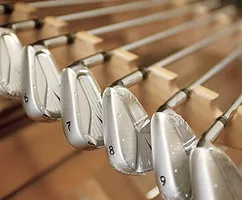 In addition, of course, you can also purchase goods from an impressive level of stock. From accessories right up to new clubs from leading manufacturers such as Callaway, Ping and Odyssey, the shop offers you choice across the board, which, coupled with David's experience, means you can be sure of getting correctly fitted equipment.
Just as important is the price and as David is a member of the Foremost buying group there is no reason why he cannot match any deal on currently available clothing, shoes or equipment.
Pro Shop –  Opening Hours
Monday – 10.00am to 6.00pm
Tuesday – 11.30 to 6.00pm
Wednesday to Sunday – 8.00am to 6.00pm